Every year, February's brevity catches up with me, no matter how many times I remind myself it's a short month. In my effort to keep on schedule, I'm squeaking in my second February blog with a few hours to spare. Whee! I'm lucky, though, because I have a fun topic for this post: book clubs. More specifically, my first invitation to attend a book club and to join the discussion as the author of the group's chosen monthly read! What a freaking treat for me. : )
Through the most excellent graces of my friend Monika—she talked me up to her friend Melissa who's part of this club—I was introduced to a wonderful group of authentic, candid readers who are in love with books.
As much as I appreciate book clubs, I haven't participated in one before, even as a reader. And it hadn't occurred to me to offer to speak to or participate in a book club discussion as a writer. Those of you who've followed my blog from the onset know I feel challenged by marketing and putting myself out there as an author.
And I'll share this: discussing books and telling stories to friends is one thing, but stepping into the spotlight of this group felt so intimidating. It's an entirely different experience to sit before a group of intelligent, time-pressed individuals who purchased your book on someone's recommendation and then be held accountable for your words, creativity and entertainment value. I mean, what if these people hated my book? Or found inconsistencies? Or thought it too simplistic? I'll say again, a tad bit intimidating.
That was, until I met this group of lovely people. Well-read, well-traveled, outspoken and outgoing, these women welcomed me and treated me like a friend while being honored I, "a local author," joined their discussion.
And let me tell you, these guys do Book Club right: their once-a-month evening meeting begins with catch-up chats over a welcoming glass of vino and simple starters, is followed by a delicious, no-fuss meal (we enjoyed chicken chili, salad and fresh fruit; I'm hoping Natalie will hook me up with that recipe!), and culminates in the discussion of that month's selected title. Their discussion format is straightforward and begins with the host opening with a book-related question or discussion topic to get the ball rolling. The conversation is free-form, with members commenting and asking additional questions until by consensus the evening ends. Simple, fun, effective, entertaining.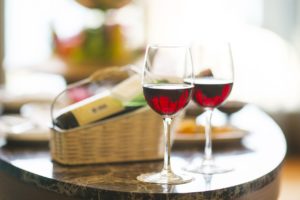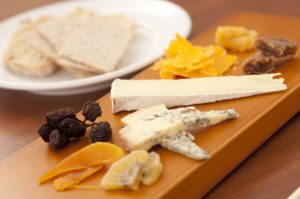 Every writer I know struggles with the desire to share stories but not to feel rejected by those who dislike, don't understand or fear them. And we struggle with how to tell those stories the best we possibly can. The club's questions were engaging and thought-provoking and even gave me ideas for a couple points I plan to work into the sequel I'm writing now, TB. Though a bit unnerving in the anticipation, in all ways, this experience was fantastic: the welcome, the interest, the engagement, the thoughtful and valuable questions and comments.
Though the group said they felt honored by my presence, I have to say I'm the one who was pleased and humbled by their invitation. They welcomed me and my story, Emerald Obsession, into their lives for a time; they allowed themselves to be carried away by my characters' antics and transported to unfamiliar locales where they feasted on exotic fare. How fortunate am I?
Special thanks to: Melissa, Natalie, Leslie, Carolyn, Sarah, Kathy, Eleanor, Maggie, the fab ladies of (mostly) Davis Shores for their warmth, interest and welcome. Also, for your encouraging response to the vignette I read from Treasure Bound, my work-in-progress sequel.
You guys rock. Read on, ladies!
So, readers, do you belong to a book club? How does yours work? As I mentioned, I haven't been in one before, but this experience really made me want to start. How about you? Let me know below or by email (carolyn@carolyngreeley.com). Thanks!