Every once in a blue moon, the stars arrange themselves and surprise me with something ridiculously happy. I'm incredibly grateful for those alignments, and I'm aware not only of their rarity but of their fleeting nature. I also realize those configurations often occur through more mundane efforts. This adage, often ascribed to Thomas Jefferson, is one I really get behind: "I'm a great believer in luck, and I find the harder I work the more I have of it."
I consider myself very fortunate in this little life o' mine. Plenty of less-than-good inhabits my daily world, but I'm one lucky SOB most of the time. I've learned, though, better things come from when I work hard to reach my goals.
That said, I try to remember to be grateful for all I have (especially when it's hard to remember!), and I really try to share that appreciation with all those who have supported me on my somewhat-randomly chaotic ride.
So, where am I going with this? A big shout-out to all of you for championing my first mystery novel, Emerald Obsession.
The latest, brilliant news for me and my book is that we just won 2nd Place in the Royal Palm Literary Awards for Published Mystery!!!!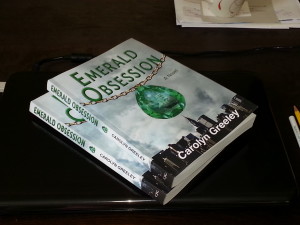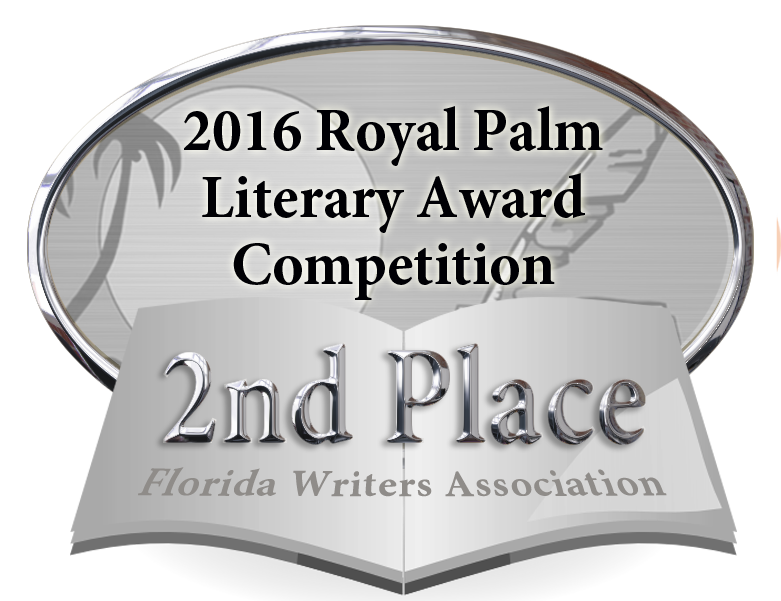 Wooo hooo. I am beyond over the moon! And still—a bit—in a state of disbelief. On a fun-factoid note, my win came on October 22, 2016, which is the one-year anniversary of Emerald Obsession's publication! Unreal. October 22 also happens to be the birthdays of my Uncle John and Aunt Marge, so I think it's a pretty fabulous day on many levels. : )
What a wonderful shock, a needed jolt for my next challenge. I'll do my very best to keep up the hard work, to use this win as motivation to continue writing, especially when the brain spews sludge or simply dumbs down into temporary oblivion. ; ) (Don't worry: I spew, therefore, I edit.)
Before I sign off and get back to writing EO's sequel, TB, I'll say one more quick thank you. Who knew where my novel would take off to all those years ago? In my wildest dreams, perhaps I'd thought of winning an award, but wow. In reality, all I'd like is for more people to enjoy my stories. I hope that continues. Thank you for helping make this ride possible. <3
I'm happy you visited. Please spread the word and tell your friends about my website, so they can sign up for my newsletter and read all the latest. See you again soon!
PS—Wishing you all an early, fabulous and Happy Halloween! Want to see what the hub and I are dressing as this year? Be sure to visit again soon. : )