I've struggled a lot these past few months to blog consistently. So often, that's the writing I push to the back burner when life pops up with tedious little requirements like grocery shopping and feeding the family. 😉  It's a bummer, putting it off, because while blogging isn't my favorite form of writing, overall I enjoy it when I've had time to think over what I want to say. And like most things, I'm better at blogging when I practice more.
One decent side effect is that though blogging took a back seat, the editing on Treasure Bound continues on a semi-regular basis. I feel slow as a sloth at that, but I can honestly say I've kept up with the edits for the last few weeks. I wish I could work faster, but at least I feel the changes are substantial and accurate. I know someone will find fault with something in the book—maybe a detail about the Puente Map, or a liberty I took with the Castillo—but I'm trying hard to make my story as correct and entertaining as possible.
With all this said, then, I decided my December blog would be sort of a year-end recap of me and my writing life, along with a little progress report on Treasure Bound. So here goes.
Some of you may recall I started out on a good writing note this year. I had my blog up and running and produced two pieces a month (my 2017 New Year's Writing Resolution) for a couple early months. I'm sad my resolution was shorter-lived than I'd hoped for. I'd tried something new this year, a formal editorial calendar and a social-media-post suggestion list. They both worked very well … to the extent I used them. Agh. After a short time, the printed lists became buried on my desk, only to be seen when I remembered to shuffle through the piles of paper.
Still, I have to say the quantity and quality of much of my writing (and marketing) has improved over last year. For that, I'm truly happy and glad. And along the way, I've had some fantastic experiences, too. This was a year of fun writing firsts: I guest spoke at a local book club where I discussed Emerald Obsession, answered questions, and read an excerpt from Treasure Bound; I hosted my first EO author signing in downtown Saint Augustine. I'm honored to say my signing was the best they'd hosted, despite being set up on short notice. Thanks again, AnaRosa Burke, for your incredible support! Also, this year saw me make new writer friends when asked to participate in my first Flash Fiction Blast hosted by my friend, fellow author Rita Henuber. Positive reviews and comments on my short, "Bitter," gave me a lift, especially during the ongoing TB edit process.
And in between that, our Irma-extended trip to the Czech Republic, an extreme poison ivy allergic reaction, Thanksgiving week in a Georgia mountains cabin, still sticking with the crazy-but-interesting part-time job, freelancing here and there for NY, trying to finish the detail work and décor on our house, and taking care of the household and my hub, I've squeezed in time for editing Treasure Bound.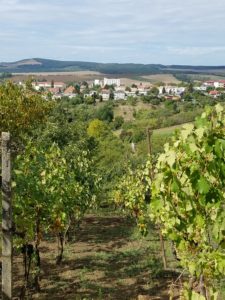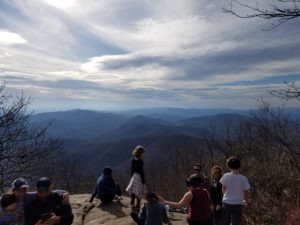 If you remember, I had that big ol' cow in June when I realized I'd only half-written the story on my computer and had the other half scribbled longhand in my notebook. In mish-mash pieces, no less. Boy, was that a kick in the butt. But I'm happy to report progress!
Not that I have an updated word count to give you…yet. I'm still working through the whole story, adding scenes and transitions to the original "half" I'd keyed into my laptop. Right now, I'm only three-quarters of the way through. But, I'm fleshing out the secondary characters and subplots, and my critique group's feedback is very positive. Yay.
Those of you familiar with the "exciting" ways of editing know that once I finish this second editing round, I'll go through everything again. And again, and likely again. During each round of edits you read for something different. Though this stage can be draining, I sort of enjoy it, because that's where I polish the story to a hopefully brilliant shine.
I'll be excited to finish this round, though, because then I'll reprint the entire manuscript and will read through all the additions in as few sittings as possible to check for flow and consistency. I'm prepared for the likelihood I'll still need to write more, too. Not crazy about the possibility, but that'll be an update for next year…hopefully early next year!
So that's about it from my end. Crazy life, crazy book status, but s'all good. And all manageable.
Before I sign off for this year, I'd like to thank you all once more for traveling this sometimes-bumpy path with me. The company sure helps keep me sane. 🙂
And I wish you and your families, friends, loved ones a wonderfully Merry Christmas and a joyous, festive, peaceful, and loving New Year. May the best spirit of the holiday season stay with you year-round!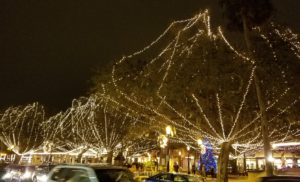 Hugs from me……….