Exciting times for me and Emerald Obsession:
May 2017, we had our first book signing event, courtesy of AnaRosa, Joyce and The Starving Artist in gorgeous downtown St. Augustine, FL! I'm beside myself at the support, love and encouragement of my fellow artists and fans. Thank you, all! Here are just a couple photos from the event, with a few more on TSA's Facebook feed: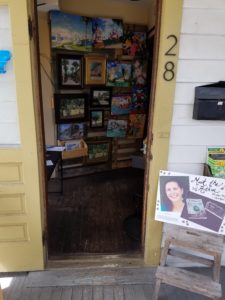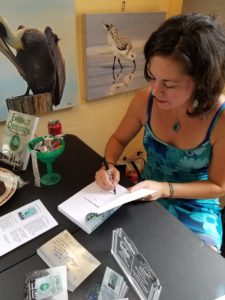 Remarkable news for Emerald Obsession:
October 2016, Royal Palm Literary Award Competition: Emerald Obsession, Winner, 2nd Place, Published Mystery!!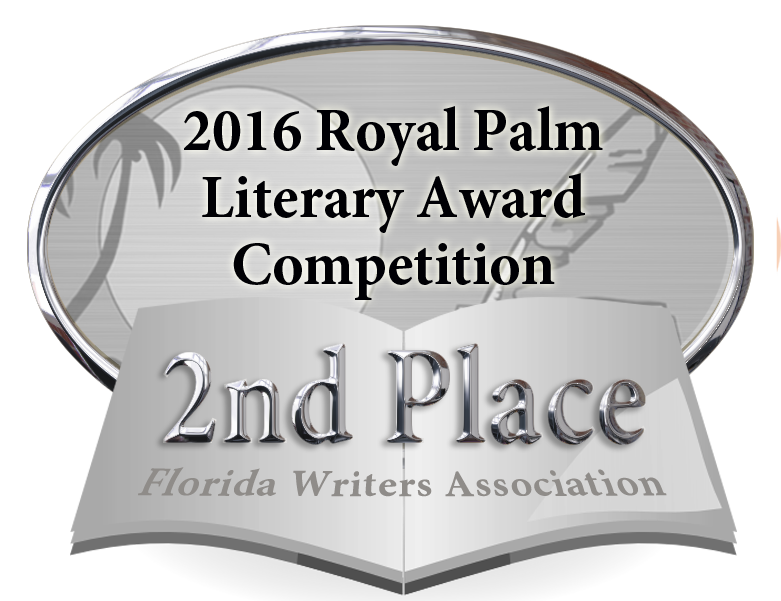 An accolade I could barely imagine, and one I can now claim: award-winning novelist! My head is high in the clouds over this wonderful win. So many thanks to the FWA and RPLA members and organizers for the platform to showcase our work as writers. Thank you, always, for your support!
From the FWA RPLA Press Release: "A win at any level can help any writer market their manuscript or published book, and the detailed feedback from the judges is invaluable for all entrants," Ms. Coward [RPLA chairperson] said. "What an incredible honor," said Carolyn Greeley. "This win for my debut novel blew me away. And what great motivation. I'm writing Emerald Obsession's sequel, so I'm happy people enjoyed that book and hope they're excited to read more."
Exciting times for Emerald Obsession: my novel is a Finalist in the 2016 Royal Palm Literary Award Competition!
September 2016, Royal Palm Literary Award Competition: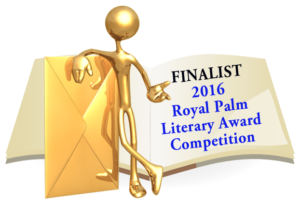 As a storyteller, I'm stoked when I hear people have enjoyed my book. I'm among the thousands of writers who submit their works to competitions, striving for recognition and affirmation. So when I learned I was chosen first a semi-finalist, and then a finalist in this year's Royal Palm Literary Award (RPLA) Competition, I screeched my surprise and joy to all within hearing distance (sorry, hub!). Disbelief and excitement swamped me, as I read what the judges said about my submission to this year's awards:
"Lately, lots has been going on with RPLA: the competition has expanded in both size and reputation, the entries are increasingly professional, and the judges are more selective than ever. It's an understatement to say that competition is stiff, and we are pleased to announce the entry cited above [Emerald Obsession] is a finalist."
Thank you again to all of you who support me and my books, as well as reading and storytelling in general. I'm in awe. And please keep your fingers crossed for the final judging, which happens in October.
Even better things in the news, my first official newspaper article:
February 2016, The St. Augustine Record: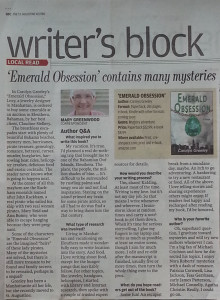 I'm honored and grateful for the great write-up I received in our local Saint Augustine newspaper, The St. Augustine Record. Thanks to Mary Greenwood for the excellent opportunity to showcase my novel and help people get to know me as an author. I'm so excited. Please click the link here to read the article.
Good things in the news:
December 2015, The Florida Writer: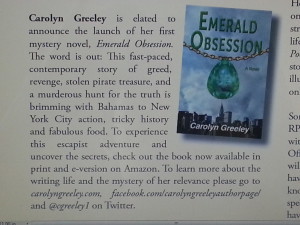 Carolyn Greeley is elated to announce the launch of her first mystery novel, Emerald Obsession. The word is out: This fast-paced, contemporary story of greed, revenge, stolen pirate treasure and a murderous hunt for the truth is brimming with Bahamas to New York City action, tricky history and fabulous food. To experience this escapist adventure and uncover the secrets, check out the book now available in print and e-version on Amazon. To learn more about the writing life and the mystery of her relevance please go to carolyngreeley.com, facebook.com/carolyngreeleyauthorpage/ and @cgreeley1 on Twitter.
November 2015, FWA News:
"In the recently published news category, kudos to Carolyn Greeley who published her first mystery novel, Emerald Obsession, volume one in the Found Mystery Series. It's available on Amazon.com."