The pinned post on my Twitter page is a photo of my first printed copies of Emerald Obsession with the comment: "It's true, they do exist!"
That sentiment feels applicable to me today as I sit at my computer and—once again—attempt to finish my (one and only) June Blog. I started this post earlier in the month, and it had an entirely different vibe. I'm a little sad to say it was a better vibe then than now, though the change in vibration is not permanent nor completely overwhelming.
Here's the gist: my original plan for this post was a progress update on Book Two of my series. I had completed the first draft of Treasure Bound, TB, as I still call it, and had in mind to scoop you on a few of the next steps: first-round edits, adding in a few transition scenes, prelim brainstorming for cover design and final title. Yeah, I was being optimistic; I liked how TB had wrapped up.
But no. That is not happening.
I began writing the blog while still organizing my electronic files and before I finished my critique-group edits. For your laughter and entertainment, check out these photos of my initial pile of work: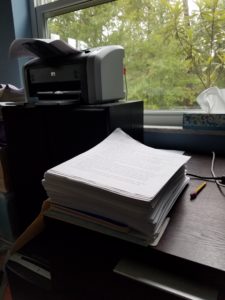 Once I made those edits, I printed the hardcopy files again and did a word count. That's when I had a minor (okay, not-so-minor) cow.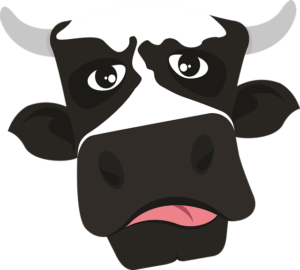 Turns out, my much-loved (by me) sequel is not nearly as long as I thought it was. More to the point, it's only about half the length of Emerald Obsession. OMG. I'm still uncertain as to how that happened, since the story feels much fuller even now. But I digress.
Now, since this is a sequel, and there's a third (and final) book still to come, it's not a problem that TB is shorter, but that was quite a helluva lot shorter than I'd expected. My plan for the editing stage had always been to write additional scenes to smooth out a couple of plot points, but this will require a chunk more writing. Ugh.
Well, not necessarily "ugh." I do love writing, after all, and really, this is just more writing on a story I already really enjoy. The "ugh" comes into play because I'd anticipated publishing either end of this year or early next. See this photo? Notice the deadline I'd given myself?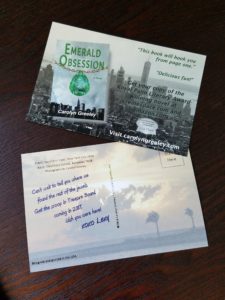 Now that's questionable. Not impossible, but questionable.
So, dear readers and friends, there you have it. Partly I've been MIA as I've tried to cope with this writing setback, partly because I've already begun work to flush out certain aspects of the storyline (yay), and partly because I'm still working ri-donk-ulous shifts at the "day" job, which severely interferes with my creative brain power and awakeness. Ah, the joy. Wink, wink. But I do exist!
To think, this month started with so much promise. I'd just held my first book signing for Emerald Obsession, courtesy of the fab folks at The Starving Artist Gallery, and was high as a kite over the response—I sold all but two books! Their best signing!!
And now this. Guess it's back to reality and back to work for me.
Thanks for sticking by me through the mayhem. Oh, did I mention that in between, the hub and I managed to buy a couch and a bedroom set and mattress? Yay!! We're finally living in almost-adulthood, like the real people do! So, it's been a wild ride these past two months, as per usual. Guess some things don't change.
Thoughts? Share a laugh? Cringe at the delay in TB? Please feel free to share your comments below or by email. I really do like to hear from you. Thanks and wish me luck on the additions. I'll be sure to keep you posted.